SMART DSP
AUDIO (POST) PRODUCTION BLOG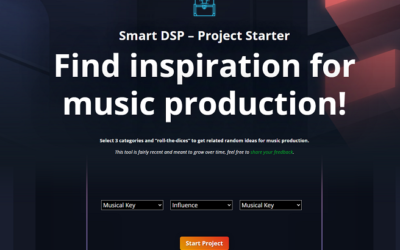 For various reasons it's common to feel stuck creatively speaking in the art domains. Here are 5 things to keep in mind that can help to find inspiration in music production.
Smart DSP introduces Ð Quality Label
Audio processing quality label for artists & technicians concerned by loudness war, dynamics and quality music !