Q: Who are you? Where are you from? And where are you going?
A: My name is Louis Kutarba aka Wa5p (aka Luminescu), and I'm a Techno and Minimal DJ/producer based in Montréal. Born in France, I grew up in the Caribbean and finished my Master's degree in translation in Montréal. One thing is sure, I plan to travel the world in the coming years but Montréal is in my heart and will remain my headquarters.
Q: What brought you to music production? Why are you loving it?
 A: Even though I was always surrounded with instruments and music thanks to my parents (both musicians), I first got the spark for producing and performing during a rave party in France circa 2010. That feeling I had was from a rare intensity and I knew I wanted to make others feel the way I did. A couple of days after, I was opening Ableton for the first time. At first, I experimented with many different styles without distinction: techno, glitch-hop, dub, drum and bass, psytrance, etc. It is what I like the most with producing, to get lost in the endless possibilities of the software, making happy mistakes and learn something every time I open my DAW.
Q: For how long have you been producing? And what are the main pieces of your setup? 
A: I have been producing since 2010, but the early years were tough due the lack of collaborations and like-minded people surrounding. It's only in Montréal since 2015 that I stepped up my game, learned and worked a lot.
A: I can't go without my laptop, my little external sound card and my pair of headphones. Honestly, I'm happy with this minimalistic setup and DAWs are so powerful that I don't have the impression on missing anything. I would add that my Zoom H6 and guitars are really central in my setup, alongside a MIDI keyboard and the Ableton Launchpad.
Q: How do you see (and go through) the technical sides of production and especially the Mixdown stage?
A: I had the chance to work as a translator for Pheek and Musitechnic, which gave me a lot of insights I was missing. I'm now with a decent understanding of what's going on in the most common sides of music production. That being said, I prefer to take care of the creative part – while keeping in mind tech aspects of course – but I usually let the mixdown and mastering parts to a professional. I feel that I'm still a bit light in knowledge and monitoring to take care of it myself, and I consider it's a very distinct discipline from artistic creation. I'd rather be good in my creative part and work with someone who knows the mix and master jobs, than being average in all three dimensions of producing… for now!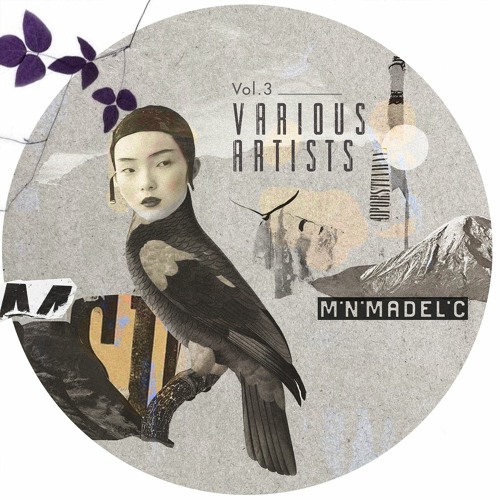 Q: What's your latest release? And do you have any upcoming projects?
A: My latest release is a single track "La Fourbe Marche" part of Minimadelic records V.A. Vol. 2. I particularly enjoyed producing this one as I included a gypsy jazz riff recorded with my Mom's Ovation guitar. And a lot is coming actually! I just signed two EPs on Psicodelica and Minimadelic Records, coming later this year. I also have beautiful collaborations with Cheech and Constantin Monfilliette that should make some waves soon.
And on the long-term, I'm working on a psychoacoustics concept album.
Q: Anything else you would like to share, maybe for people beginning music production out there?
A: Being humble and patient is what it takes to go through the early stages of music production. Look for like-minded people that are willing to explain their tricks, and JAM THE MORE YOU CAN, it can't be stressed enough! The rest should come more or less naturally.
Q: To finish with some music, what's your favorite track those days ? 
A: My little favourite is definitely "True Out of Brew" from Russian wizard Denis Kaznacheev. Released in October 2020 on Rotate Music, this happy dance track really talks to me in terms of mood and feelings, with a flawless storytelling, tight chunks of moving synths and insane drum programming.
More Articles & Interviews