Cyber Monday: 20% off any order!
Apply the code " SDSPXCM " at checkout.
Code valid until December 04th.
Smart Racks (FREE) – Effect Racks for Ableton Live
5 Effect Racks for music production and mixdown with Ableton live. Made by Elliott Sebag, audio specialist with hundreds of mix and mastering credits, including top charters.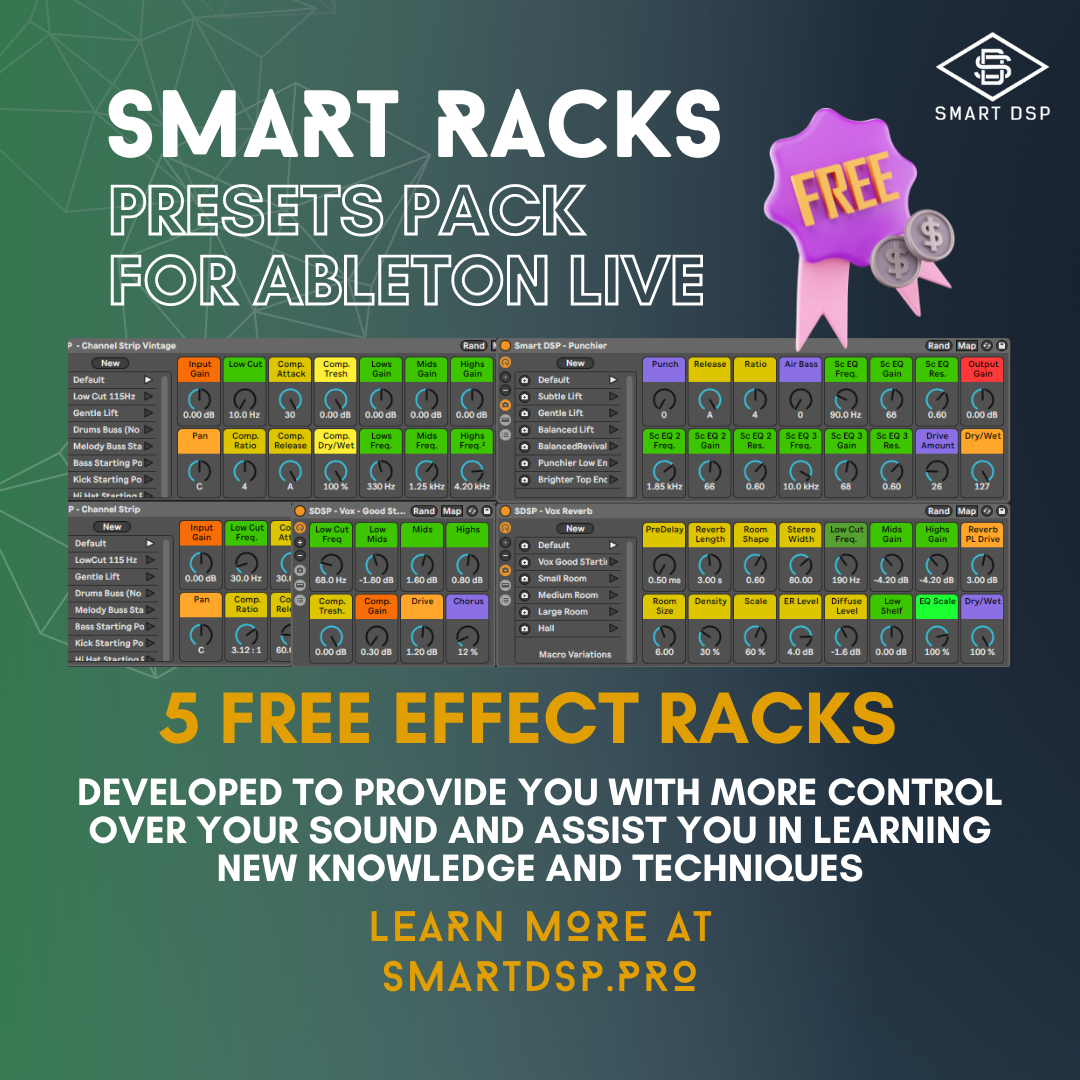 Smart Racks FREE is a light version of Smart Racks for Ableton Live 11 (also includes a Live 10 version).
Developed to provide you with more control over your sound and assist you in learning new knowledge and techniques, Smart Rack FREE edition includes 5 effect racks:
NEW! Punchier
Channel Strip
Vintage Channel Strip
Vox Good Starting Point
Vox Reverb
Smart Racks FREE offers you 5 racks included in the full version (which features 15 racks and over 100 presets).
A great resource for producing music, learning how to mix and achieve a better sound for your projects, faster.
Pack Highlights:
NEW! Punchier

Channel Strip & Channel Strip Vintage

The infamous H-BANK3 Channel Strip & Channel Strip Vintage, a must have for any Live user!
Vox Good Starting Point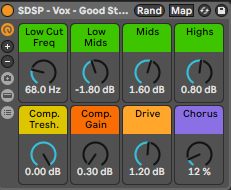 Your perfect weapon to adjust and bring more presence to your voices in a matter of seconds! Also works great on most melodic instruments.
Vox Reverb

A complete reverb chain with tonal adjustments and parallel saturation, featuring snapshot presets to get started quickly and discover how the different settings acts on the sound.
Info Text are included for most presets, racks and macros, at least all the ones that are not self explanatory or a bit complex.
You can always contact us via our contact form or on our discord for any question.
Requirements & Compatibility Notes:
To fully enjoy this pack, you need at least Ableton Live Suite 11.x.
However, an Ableton Live Suite 10.1.x is also included (you get access to both separate download upon purchase).
The Live 10 version features most of the content at the exception of the rack: Punchier.
Finally, no third party plugins are required.
Smart Racks is a great resource for producing electronic music, learning how to mix music and achieve a better sound for your projects.
If you have any questions you would like to ask before purchasing or any suggestions, do not hesitate to contact us.