Smart DSP presents: ÐQ – Quality Label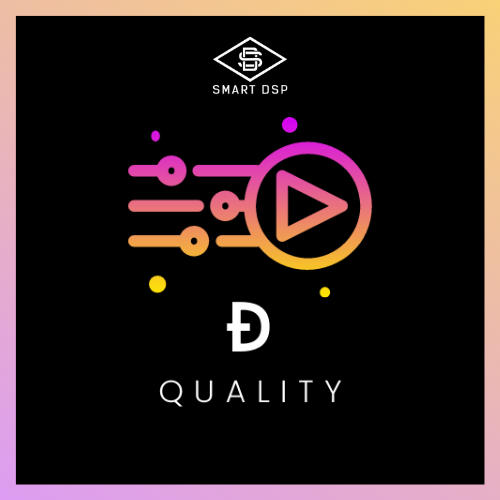 While old studios and some veteran techs with classic commercial schemes are facing difficult times for most, and that the trend is to home studios.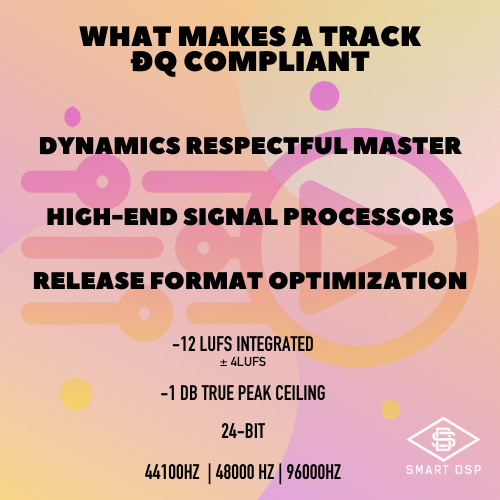 1- A Dynamics respectful master, using carefully choosen & well mastered high end processor with optimization following release format, platform(s)…
2- A modern loudness standards compliant master :
-13 LUfs Integrated (+/-3LUfs) with -1dB True Peaks ceiling.
3- A Hi-Rez export to uncompressed format :
24-bit | 44.1k, 48k, 96k Hz
Note: ÐQ chart does not take into consideration other aspects than the loudness & dynamics. It is not a way to say if music is good or not, just that the loudness statistic are set in a way that should help to avoid unwanted issue and/or bad translation in the digital realm.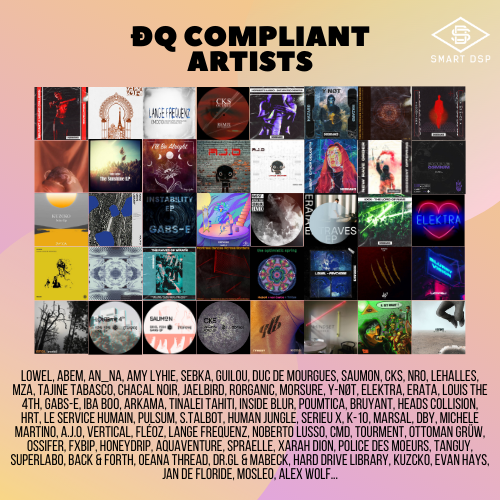 Get your next release to the quality standards: